Solution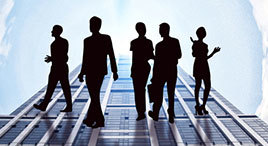 Download Center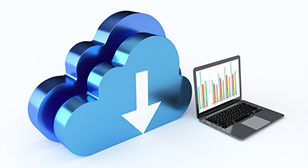 7 inches
Model: TM070、TM070E
Resolution: 800 * 480
Opening size: 192 × 138mm
Communication port: COM0 (232/485/422)/COM2 (232)/Micro USB/USB Host

---
Product Functions
Model

Function

7" touchscreen, 800×480 resolution, 192×138mm cut-out size
Communication interface: COM0 (232/485/422) / COM2 (232) / Micro USB / USB Host
DC10~28V power supply. Power 4.2W

7" touchscreen, 800×480 resolution, 192×138mm cut-out size
Communication interface: COM0 (232/485/422) / COM2 (232) / Micro USB / USB Host / Ethernet
DC10~28V power supply. Power 4.2W
Port of communication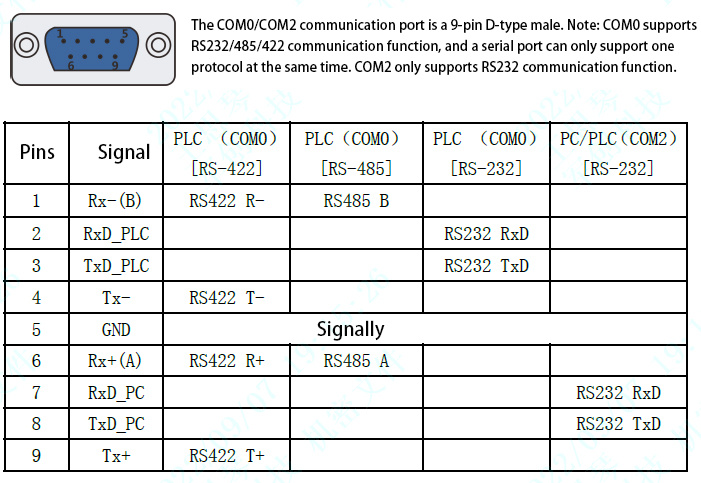 Product size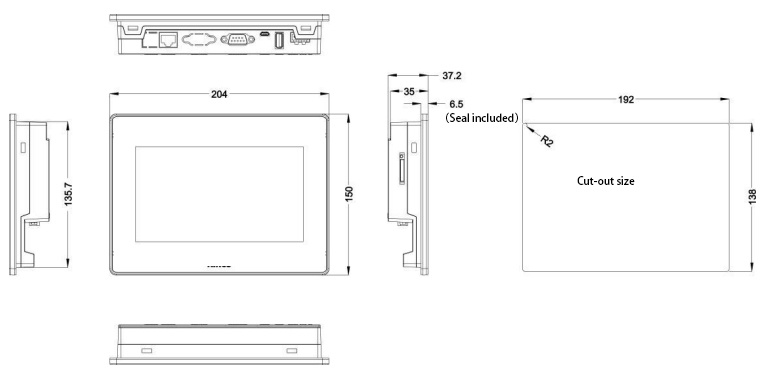 Environmental requirements
Operating Ambient Temperature: The TS070 HMI design specification ensures stable operation in most industrial environments of 32°F~122°F (0~50°C). NEMA Protection Regulations: The front panel of the TS043 HMI complies with NEMA1 protection regulations.
Installation instructions
Place the product into the open mounting hole on the control panel of the machine and equipment, snap the mounting buckle into the mounting hole on the HMI housing from the back of the control panel, and then tighten the screws, the recommended torque: 0.5N.m (to achieve waterproof, dustproof effect and avoid case deformation).