2018 Military Innovation to participate in the 20th China International Industry Expo
Date:2018-09-25 18:00
From September 19 to 23, the military innovation enterprise with a large number of self-developed highly integrated, high-performance PLC and motion controller series products appeared in the 20th China International Industry Expo (Shanghai). The exhibition is mainly to broaden the horizon and exchange with each other, make full use of this exhibition to further enhance the visibility and influence of Junhuang in the same industry, and to promote the enterprise brand positioning of "more intelligent, high integration, high performance" domestic high-quality controller has played a great role.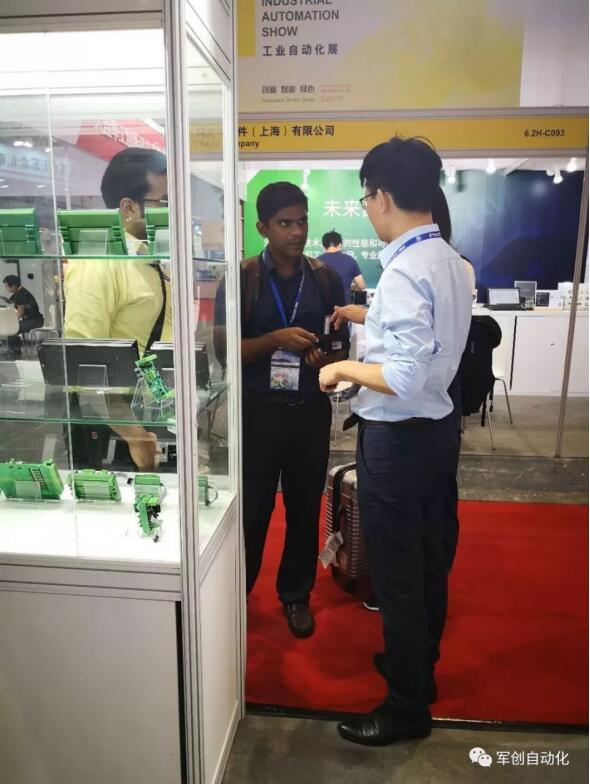 Through this exhibition, Jun Chuang showed many typical solutions applied in the industry. Among them, the automatic tea packaging industry solution has occupied a large market share in Fujian in just two years. It integrates powerful integrated functions such as weighing, temperature control, vibration, multi-step/servo motor control system, etc. Under the premise of ensuring stable performance, it can improve the working efficiency of tea machinery. And directly save the equipment manufacturer's economic cost, for customers to create a competitive advantage.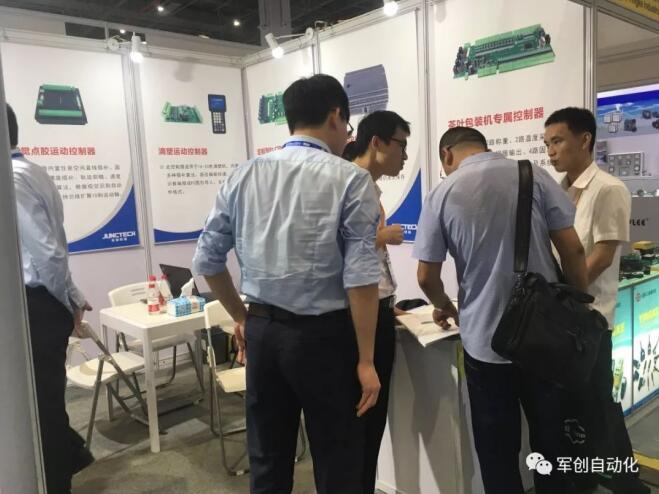 Junchuang is a young and open enterprise. Because of its young and open attitude to accept talents, Junchuang is constantly improving its development capability. At present, the company enriches the product line with at least one new product every month, with short research and development cycle, high efficiency and good quality. At the present stage, the independent program development platform and high-end operation interface development has been put on the agenda, with the international well-known enterprises QT and CodeSys to negotiate cooperation, in the next year to launch the high-end product line, close to the international famous brands.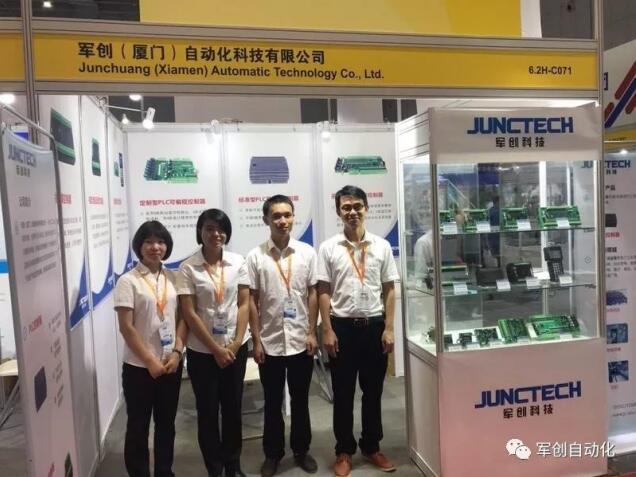 Junchuang has been adhering to the international brand quality, high cost performance to meet the needs of the Chinese market equipment manufacturers, our vision - committed to do domestic high-quality controller, let more enterprises use our own brand, let the domestic controller to the world! We will always uphold: adhere to the original intention, the quality of domestic boutique!