Solution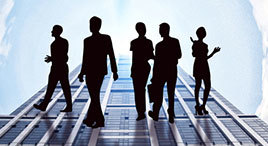 Download Center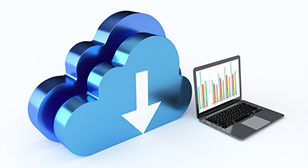 JTM motion control 16 point host
JTM motion control 16 point host
Program capacity: 16k program area
Input power supply: DC24V
Communication port: RS232/RS485
Expandable with: TE series

---
Product Functions
Model
Function

16 point compact motion control host, 8DI/8DO (NPN transistor), 4-point maximum 200k high-speed input (X0-X3), 4-point maximum 150K high-speed output, with electronic cam.

Communication interface: RS232/RS485, 16 expansion modules can be connected on the right side (the maximum digital input/output connected to the host is 256/256), DC24V power supply

The corresponding product screen printing model is: JTM-16T
Naming Rules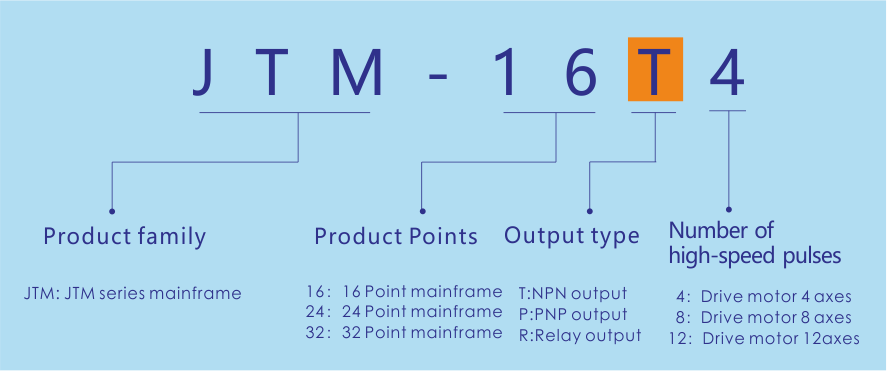 Product Features
It can be expanded to 256 isolated input/output ports.

Advanced power-off saving technology, and the program is permanently saved.

Pulse control mode: up to 12 axis stepping/servo motors can be driven.

The program is encrypted and can be set to upload or not to protect users' intellectual property rights.

The program can be downloaded by inserting a USB flash disk or using a dual USB cable to download and monitor the program. The communication speed is faster, and the download speed can reach 12Mbps.

RS232 and RS485 double communication ports are adopted, which can realize HMI or PC communication and are compatible with MODBUS ASCII and MODBUS RTU communication protocols.
Product wiring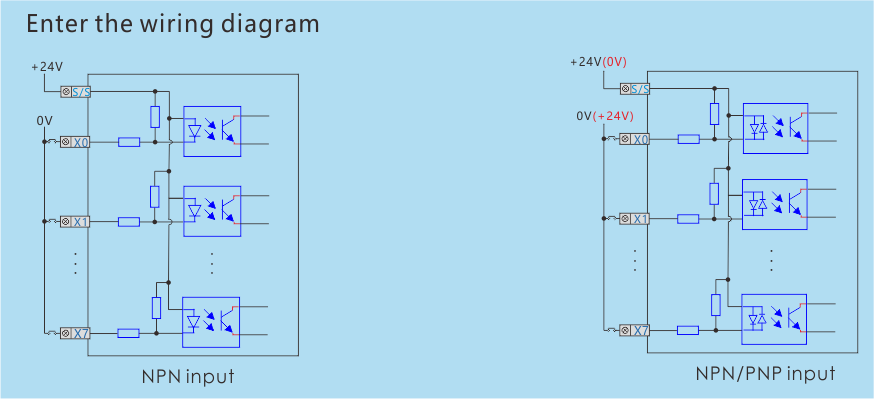 Product size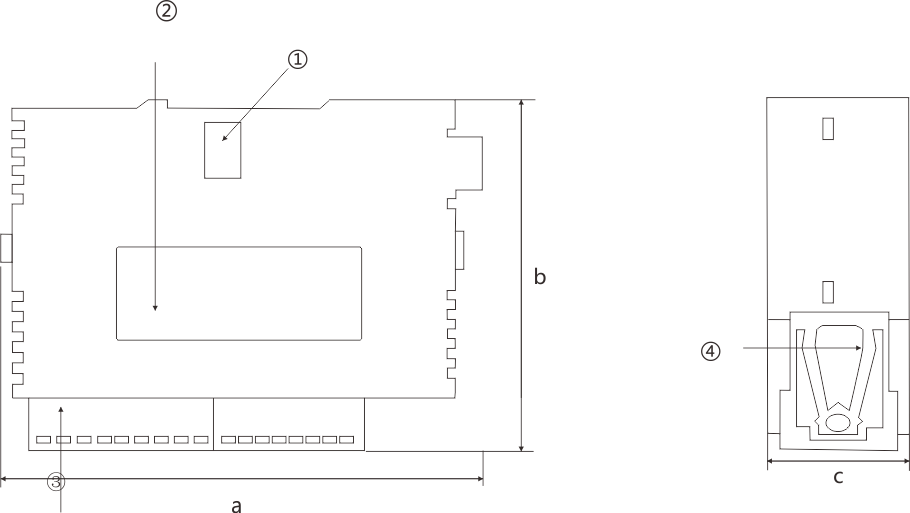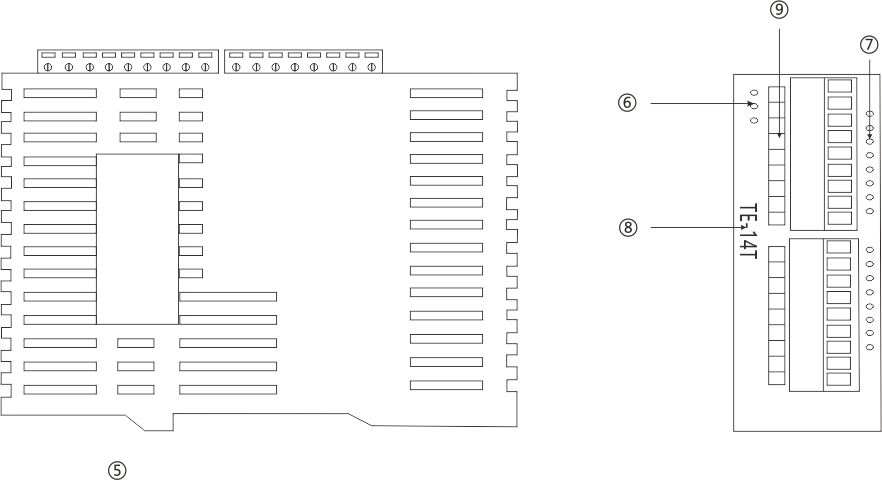 Model List

Electronic cam PLC with oscilloscope function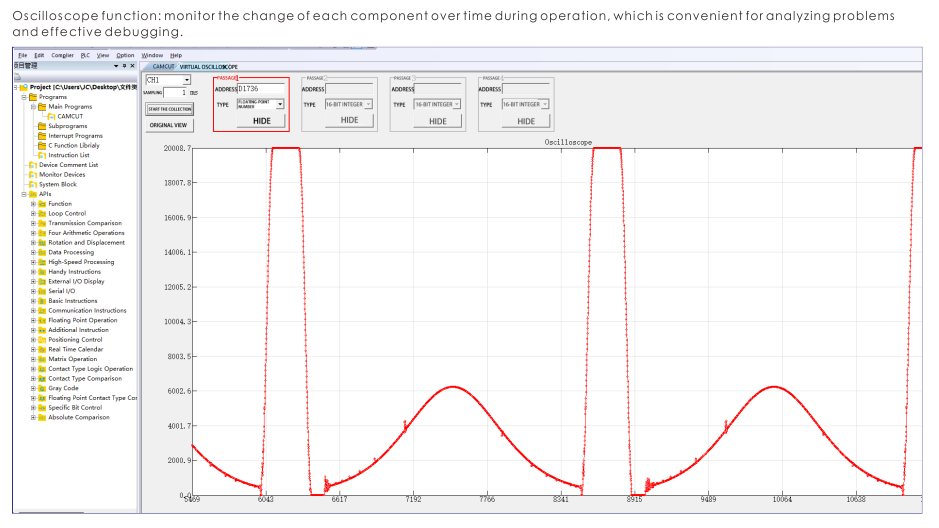 Motion control functions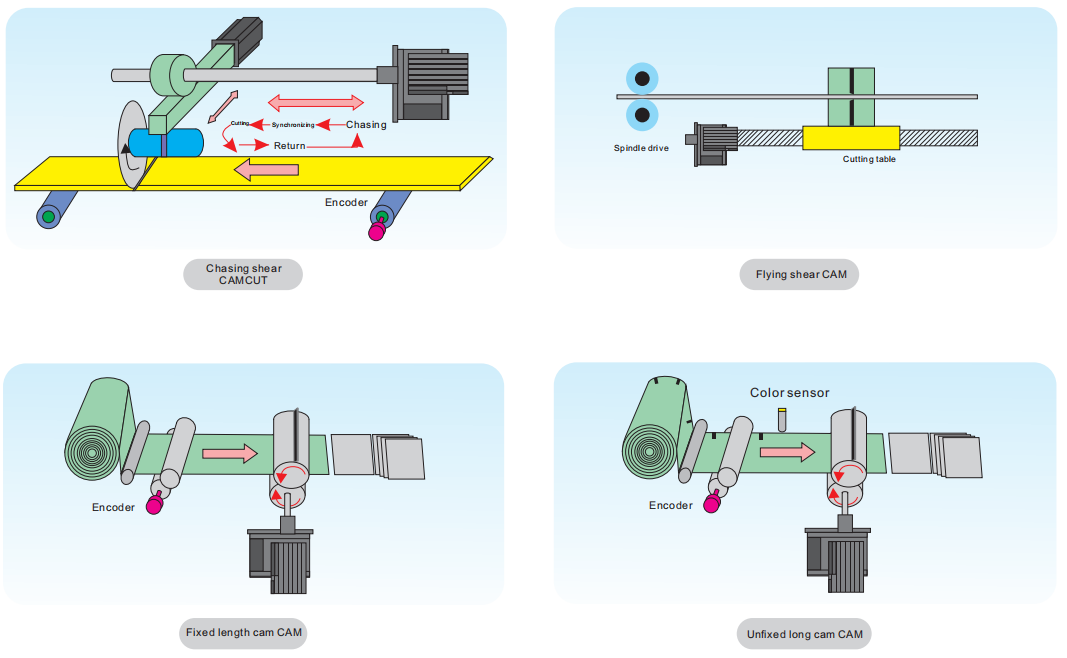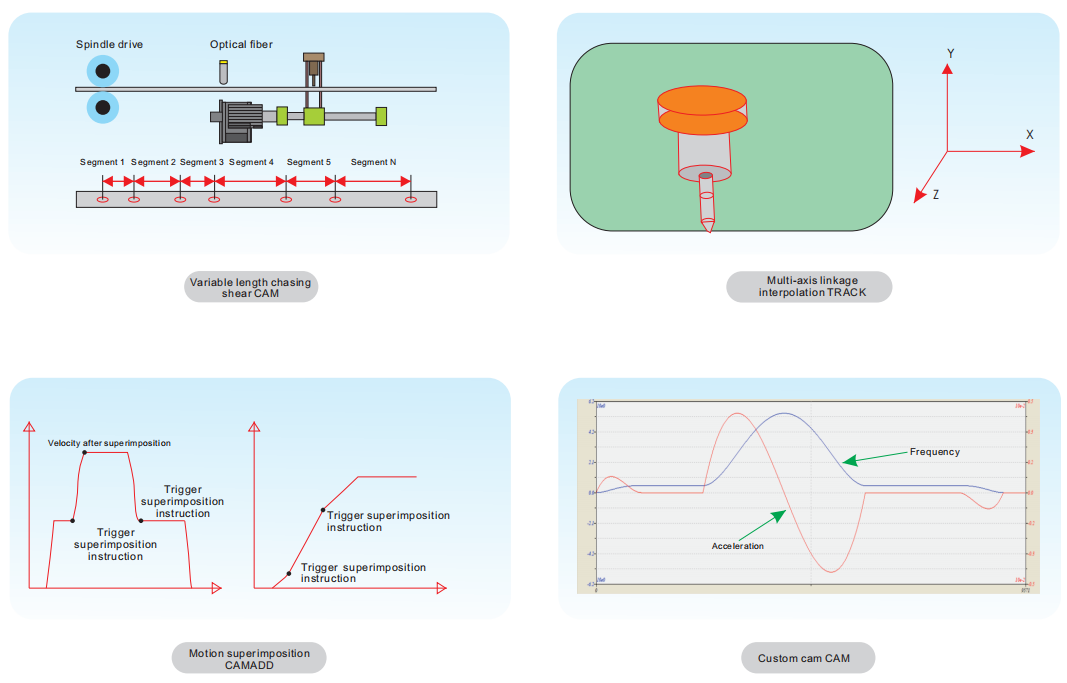 Typical applications